Day 3 of our 2017 Team Meeting (Wednesday, March 29) saw us heading out into the field to spend time with our partners here in Uganda and see some of the results of the Breeding Management System (BMS) in action.
Below we bring you an audio and photo roundup. We will be publishing more highlights from the week, so watch this space (or follow us on facebook)!
Our first visit was to the Makerere University Regional Graduate Training Program in Plant Breeding at the university farm, Kabanyolo, where we met once more with Richard Edema and Paul Gibson. We began the day by dropping in on Master's students in the cowpea research program. The BMS is part of their training, and we look forward to holding a workshop with them next week (led by Mable Mulanya and Graham McLaren). We were delighted to hear from from Boris Elysé Alladassi, Assistant Teacher, who has been using the BMS in his research for a few breeding cycles, and is now teaching it to the latest student cohort. We were given a tour of the biotechnology facilities used by the students, where we heard from them about some of their research activities followed by a visit to the program's trial plots where we could see their breeding management in situ.
The afternoon found us heading to the National Crops Resources Research Institute (NaCRRI), Namulonge. After a warm official welcome, we visited the institute's rice and cowpea fields, then toured the biotech labs. We enjoyed hearing from the researchers about their work, especially from Jimmy Lamo, a rice breeder and former IBP trainee.
Our busy program ended with a barbecue and a wonderful cultural show from the Ndere Troupe of dances from every region of Uganda.
Many thanks to our partners for such an active, informative and enjoyable day!
You can follow us along on our trip via our set of audio bites on soundcloud, with interviews from throughout the day including BMS user testimonies and impressions from the IBP team.
Photos from Makerere University: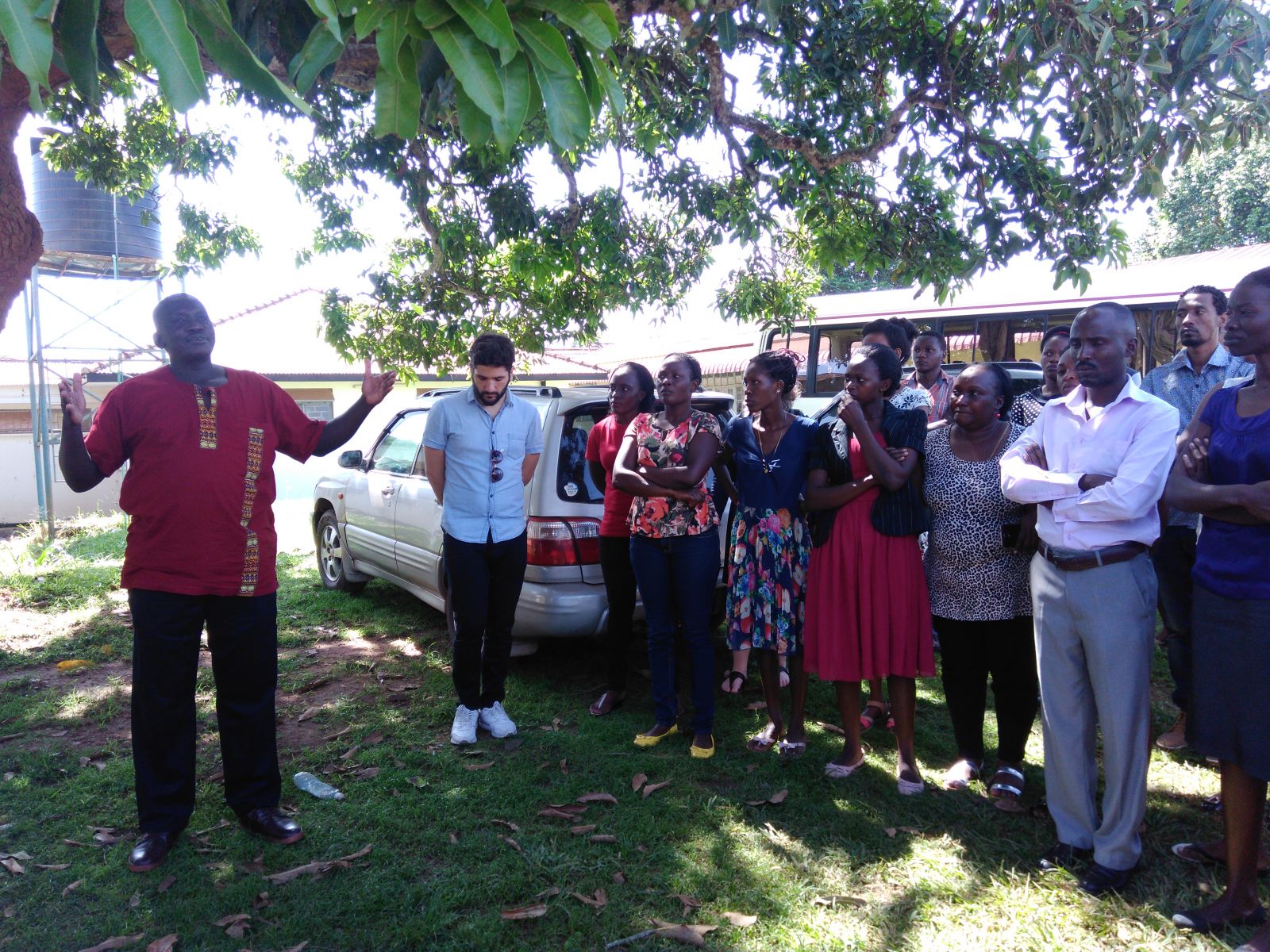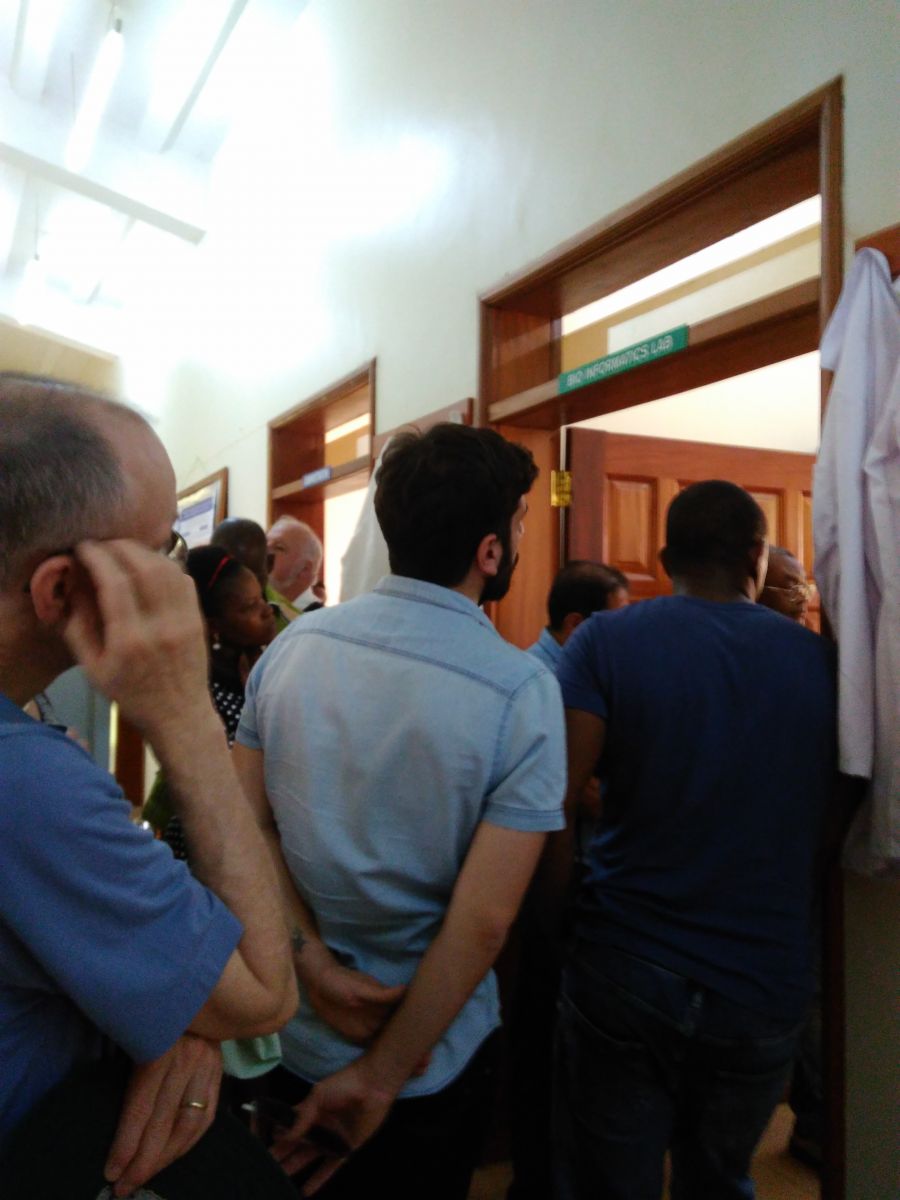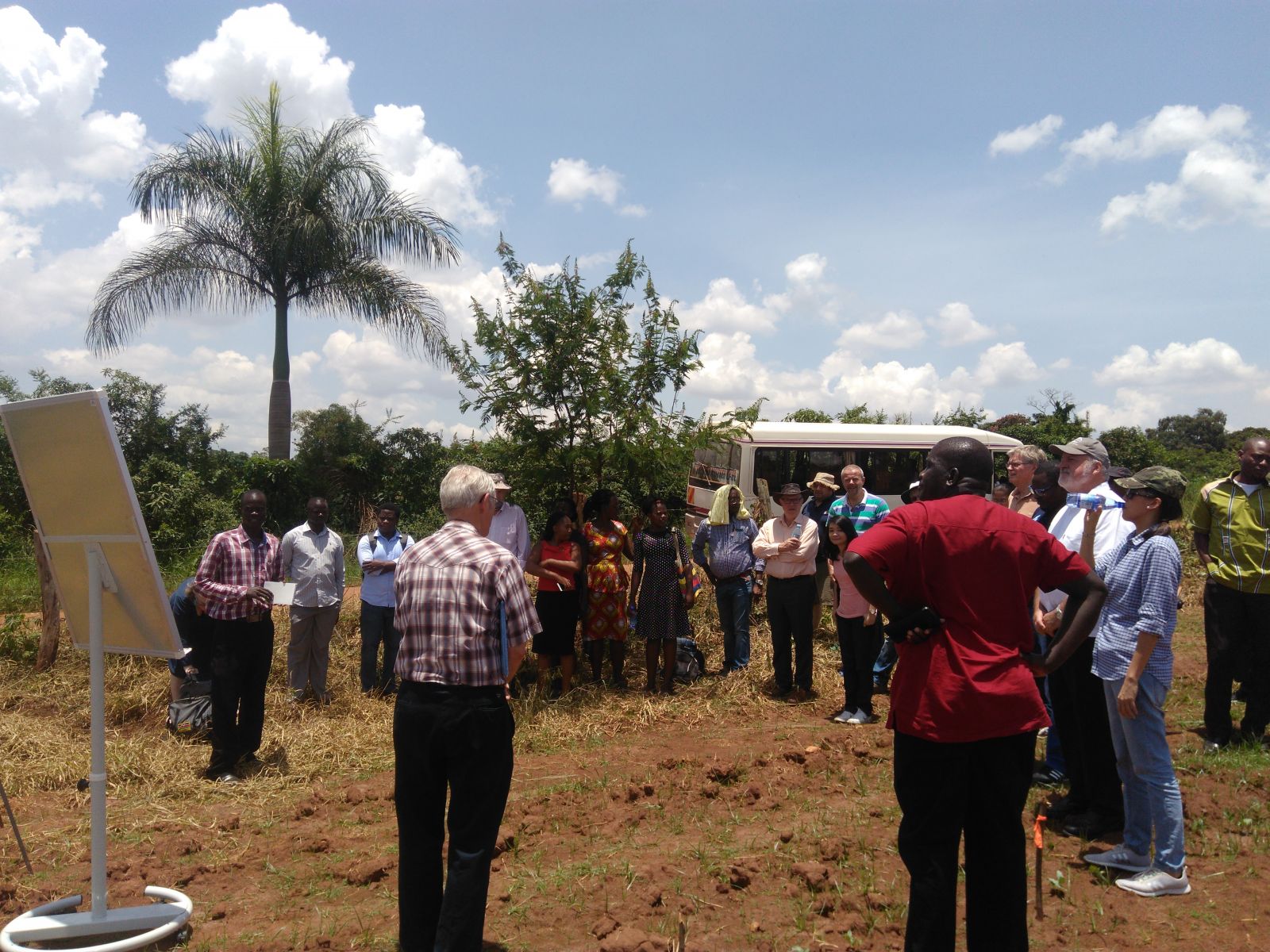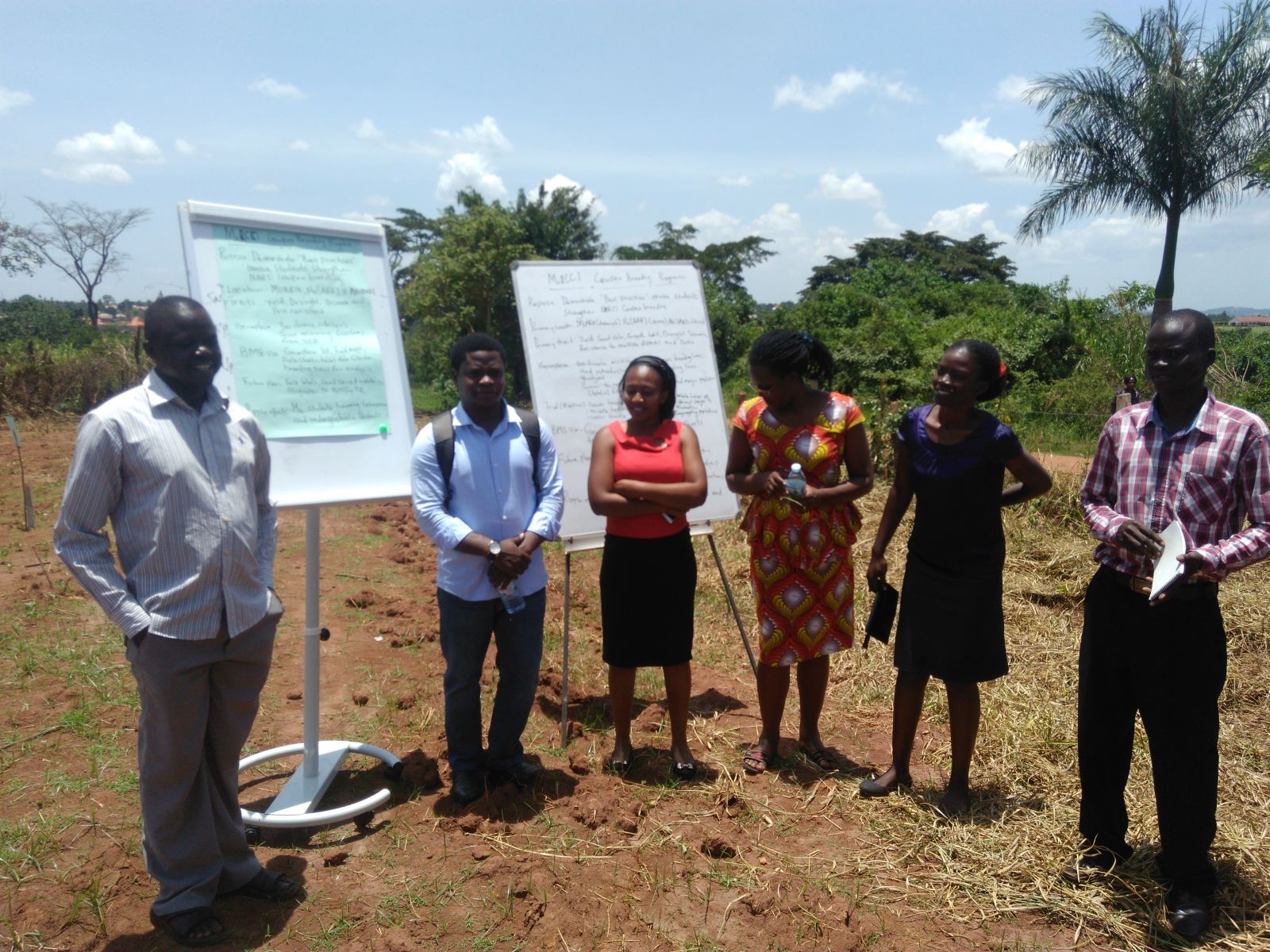 Photos from NaCRRI: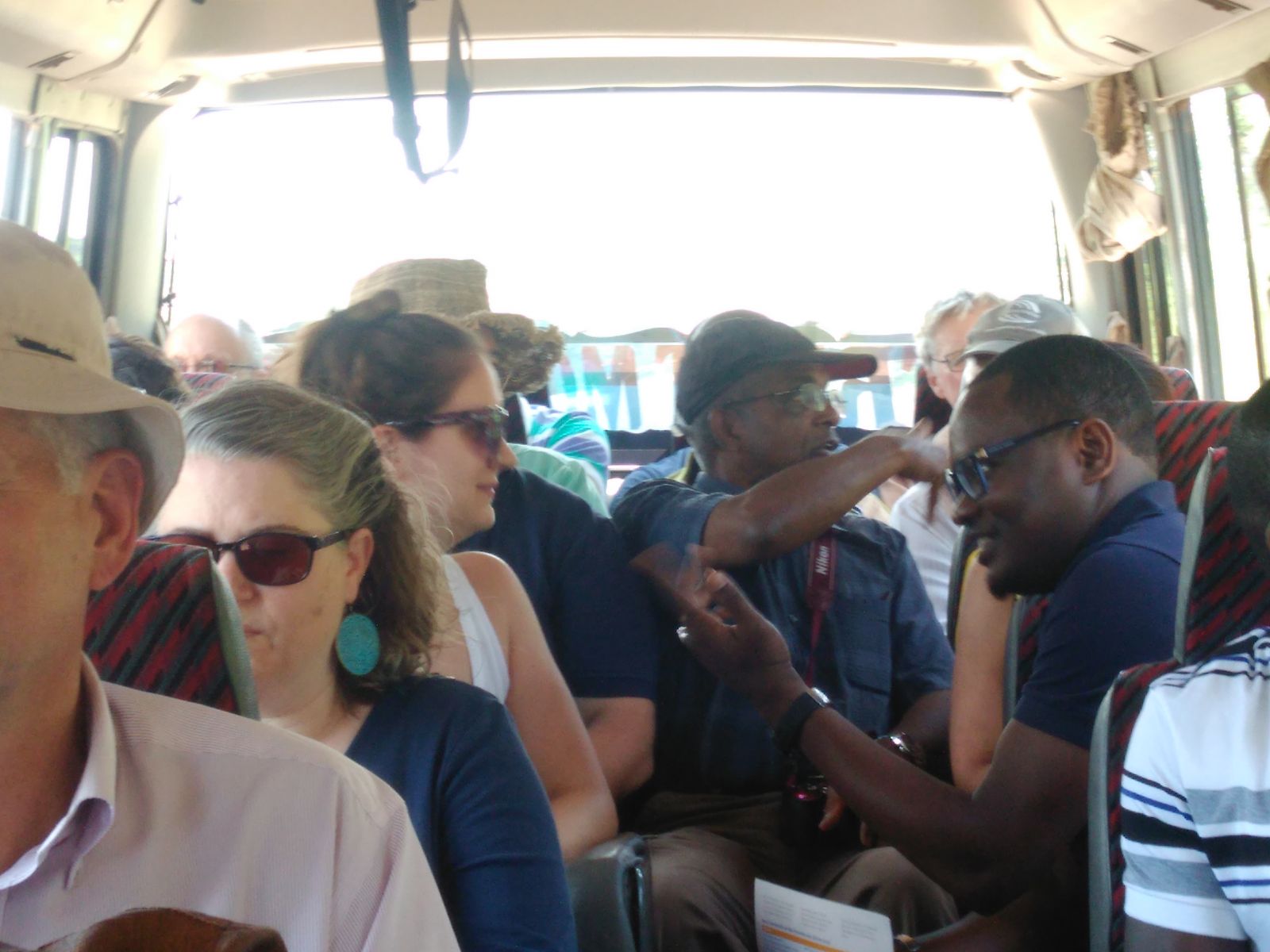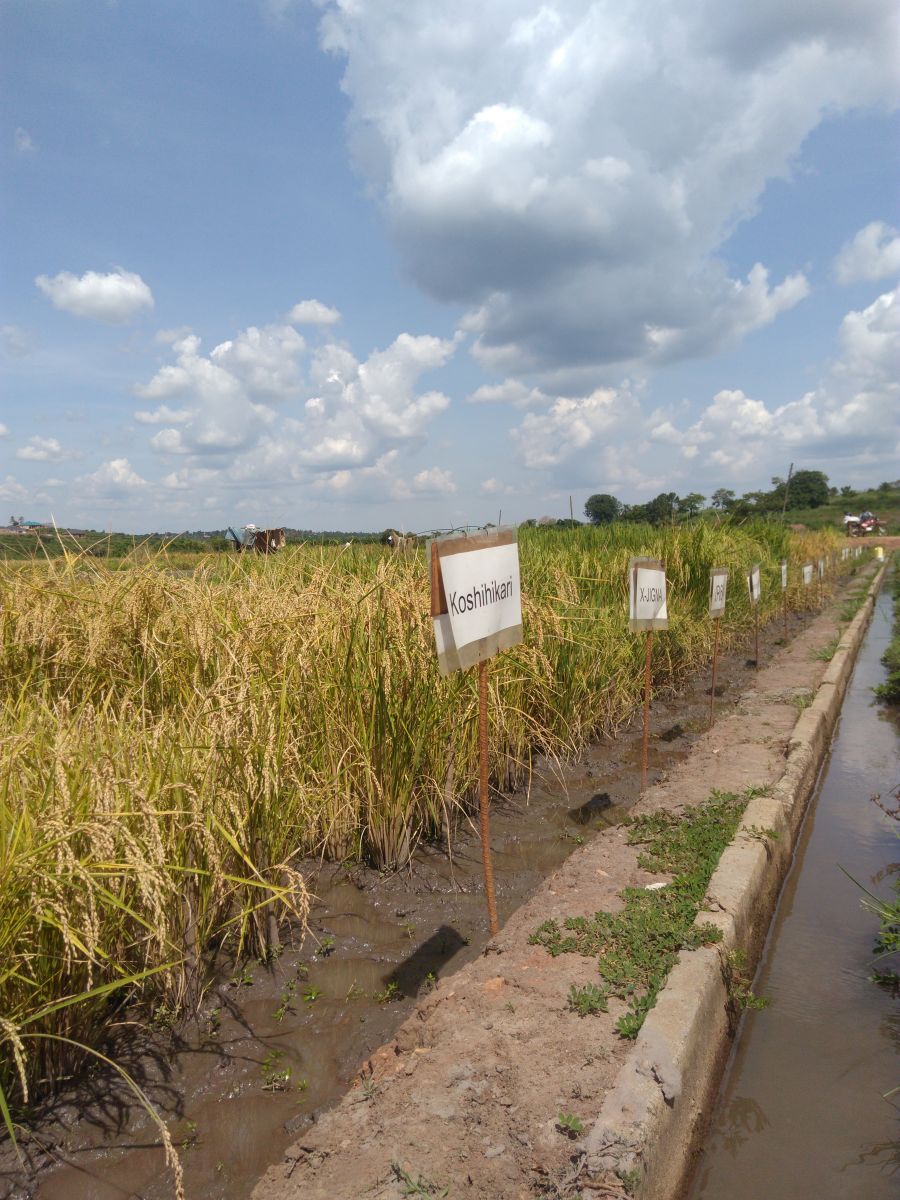 Photos by Valérie Boire y Julian Pietragalla.