News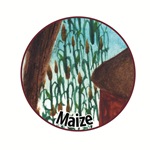 1. Copycat gene: a killer find for scientists working on toxic-tolerant maize
The major culprit for stunting maize production worldwide is aluminium (Al) toxicity, which renders acid soils venomous for this important food crop – especially in developing regions of the world. Working on the notorious Al toxicity case is an expert team, led by USDA & Cornell University that has recently detected a key piece of evidence which could help authorities to crack down on a gene of great agronomic importance. More

2. Fortunate sequence of events leads to draft genome of chickpea
2013 started off with a bang for the GCP community as an ace team of genomics experts cracked the chickpea genome by completing its draft genome sequence. This explosive finding by the international task force unearthed a treasure chest of genomic resources, with maps leading to further valuable breeding data in expeditions to come. More
Photo: ICRISAT

3. GCP entwined in agriculture and genomics at major international event
The Plant and Animal Genome Conference XXI took place in January 2013 in San Diego, California, USA. GCP was represented in style by members of GCP's Management Team, Principal Investigators, and researchers, who gave updates and insights on major GCP projects at a special GCP workshop and throughout the event. More

4. Fields of gold: maize and medals merit mention for prize-winning PhD
November 2012 dawned golden for one of GCP's Genotyping Support Service (GSS) grantees, AbduRahman Beshir, who won the won the Gold Medal at a symposium in Johannesburg, South Africa. His project tackled the subject of quality protein maize: a golden crop reaping golden rewards! More
Photo: N Palmer/CIAT

5. Public-private partnerships, products and plant breeding discussed over dinner
A couple of culinary-flavoured slices of news are on the table to introduce a duo of delicious dialogues between GCP's Director, Jean-Marcel Ribaut, and the Syngenta Foundation for Sustainable Agriculture. The first course provokes the palate with a delectable debate on public-private partnerships in research for development. More
This is followed by a hearty meal mixing GCP's real partnerships, modern breeding, and positive product delivery, which will leave you asking for more! More
6. IBP's 'baby' turns 1!
The Integrated Breeding Multi-Year Course (IB–MYC) is now one year old, having successfully delivered its comprehensive training programme since its launch in April 2012. The course is spread over three years, with two weeks of intensive face-to-face training each year, with topics and tools related to the Integrated Breeding Platform (IBP). The participants, split into three groups (from West and Central Africa, East and Southern Africa, and South and South-East Asia, have experienced hands-on training in data management, molecular breeding and statistics. More in the IBP portal
GCP people
Meet our Executive Board (EB), in this photo taken with some GCP staff at the 10th EB March 2013 meeting. More EB moments from earlier on in 2012…
7. GCP's Executive Board & Captain at the helm
Since July 2012, the EB Chair is Andrew Bennett, who has guided GCP through some interesting international waters. Learn more about our skilful skipper and 'star of the screen' with a lively video and blogpost. More
Similarly, 2012 saw the arrival of two members to the Executive Board, who bring extensive experience to the governing body: Michael Morris and Markus Palenburg. Get to know them better with the full story and through their profiles. More

8. Gates of the digital revolution opened for member of GCP Management Team
In July 2012, GCP's own Rajeev K Varshney, leader of the Comparative Genomics Theme and Director, Centre of Excellence in Genomics and Principal Scientist - Applied Genomics at International Crops Research Institute for the Semi-Arid Tropics (ICRISAT), met with Bill Gates, external experts and associates of the Bill & Melinda Gates Foundation in Seattle, USA, to discuss a digital revolution in agriculture. More
Publications
9. Read all about it! Crop genomics and bioinformatics are hot topics!
The festive season came early for the GCP community, as members of the Management Team published new articles on genomics and bioinformatics in early December.
More
Events
10. GCP events abound in 2013
Dust off your diary and save the date for these upcoming GCP events!
Tropical Legumes I (TLI)/Legumes Research Initiative Meeting: 20–24 May, Kampala, Uganda.
Integrated Breeding Platform (IBP) Annual Research Meeting: 18–21 June, Montpellier, France.
GCP General Research Meeting: 23–27 September, Venue TBD.
11. InterDrought-IV Conference: a shower of support for an arid area
We'd like to remind the GCP community to 'Save the date' for the InterDrought-IV Conference, to be held in 2013. GCP is one of the sponsors for this event, which brings together researchers from all over the world, to discuss their work tackling this driest of problems. More
In the GCP blog...

12. Beans means news at the GCP Media House!
Check out the latest updates from the magical world of beans, beanstalks and battles with drought, disease and other demons in a starry array of media! From blogposts to videos to research information, go batty over beans with us in this bountiful tale. More
Photo: N Palmer/CIAT
13. Special rice news feast: PSTOL1 party!
If rice research is your cup of tea, then we recommend this round-up of rice-related reasons to read! First up is a riveting report on the PSTOL1 project and the research team's major achievement in discovering a root-boosting gene that enables phosphorous uptake in rice. More
Secondly, we have a whole trio of bubbling blogposts revealing the secrets of the three r's of rice, direct from the gurus and godfathers of rice research. More
Finally, we are granted an audience with the original 'Godfather of rice' to dig even deeper into complex crop-growing soils. More
Photo: IRRI

14. Blogpost boasts banana bonanza…
Upbeat banana genetics is the tune being sung in a post which hosts a medley of recent research, with links to an arresting article and a perky picture story. Enjoy! More
Photo: N Palmer/CIAT
GCP Media
15. GCP Media channels the spirit of crop breeding research!


If you haven't already tuned in, we highly recommend checking out GCP's main media channels!
GCP TV has a sumptuous selection of videos – and why not begin at the beginning by tracing GCP's timeline from its foundation to the present day? More
Similarly, Radio GCP is coming loud and clear over the airwaves, with podcast productions promising to be music to your ears! More
16. Social media universe expanding




GCP continues to grow in online social media, and thanks once more to those of you who have 'liked'us and 'followed' us on Facebook, Twitter and LinkedIn. Further heavenly bodies in this starry array include: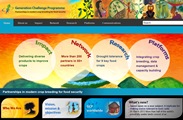 17. GCP shows its true colours through vibrant website redesign
Since midsummer 2012, GCP's online space has shown a kaleidoscopic face to the world, with a novel 'look and feel' much in keeping with GCP's spritely spirit. We hope that both navigation and appearance have been agreeable to our public, and thank you once more for your patience whilst content in all areas is updated. Our home address remains www.generationcp.org
18. A little brag about our blog...
Graduating from the Web Academy at the same time as our redesigned website, the GCP Blog is another fairly new yet enthusiastic member of the GCP media team. If you have not yet done so, we invite you to our slice of blogosphere, where you can learn even more about the GCP world.
GCP warmly invites your feedback and comments at GenerationCP-News@cgiar.org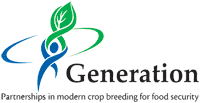 Follow us on Twitter and LinkedIn. Like us on Facebook.